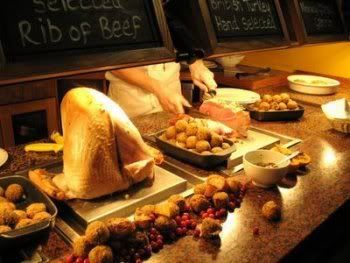 After the upsetting
events
of last week it was nice to put them to the back of the mind over the weekend. It would have been my
Dad's birthday
last Wednesday and since he passed away we have celebrated his life by having a family evening out. So on Saturday evening we went to the
Toby Carvery
on the Broadway in
Walsall
.
Before that I took my Mum down to the cemetery to place some flowers on his stone. My mother commented how dreary cemeteries look this time of the year and she is right. It seemed deserted and the trees are simple skeletons of wood devoid of leaves and many of the graves were decorated by brown dead, rotting flowers and wreaths from Christmas. Thankfully in a few weeks it will be a bit more colourful as people come with flowers for
Mothering Sunday
.
Back to the meal out, I can recommend the Toby Carvery for £5 (before 6pm, we got there a few minutes before!) you can have a
hearty meal
You can choose from one or all of three roasts: Beef, Honey glazed gammon and turkey. Then you help yourself to as much freshly steamed and roasted vegetables, home-cooked Yorkshire puddings and sauces and gravies. You can even go back for more Yorkshires, stuffing and vegetables. We also had
starters, which cost extra
, but five adults were completely stuffed for less than £10 a head.
Thanks to my brother for paying!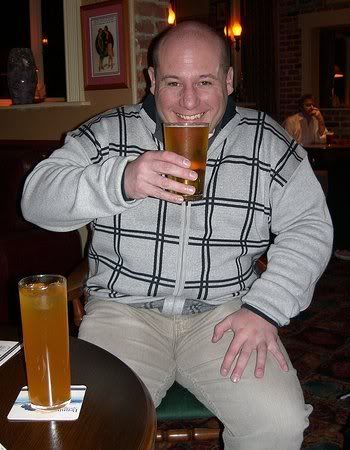 pictured at one of our previous visits